What The Health? Let's Talk About VOCs in Coatings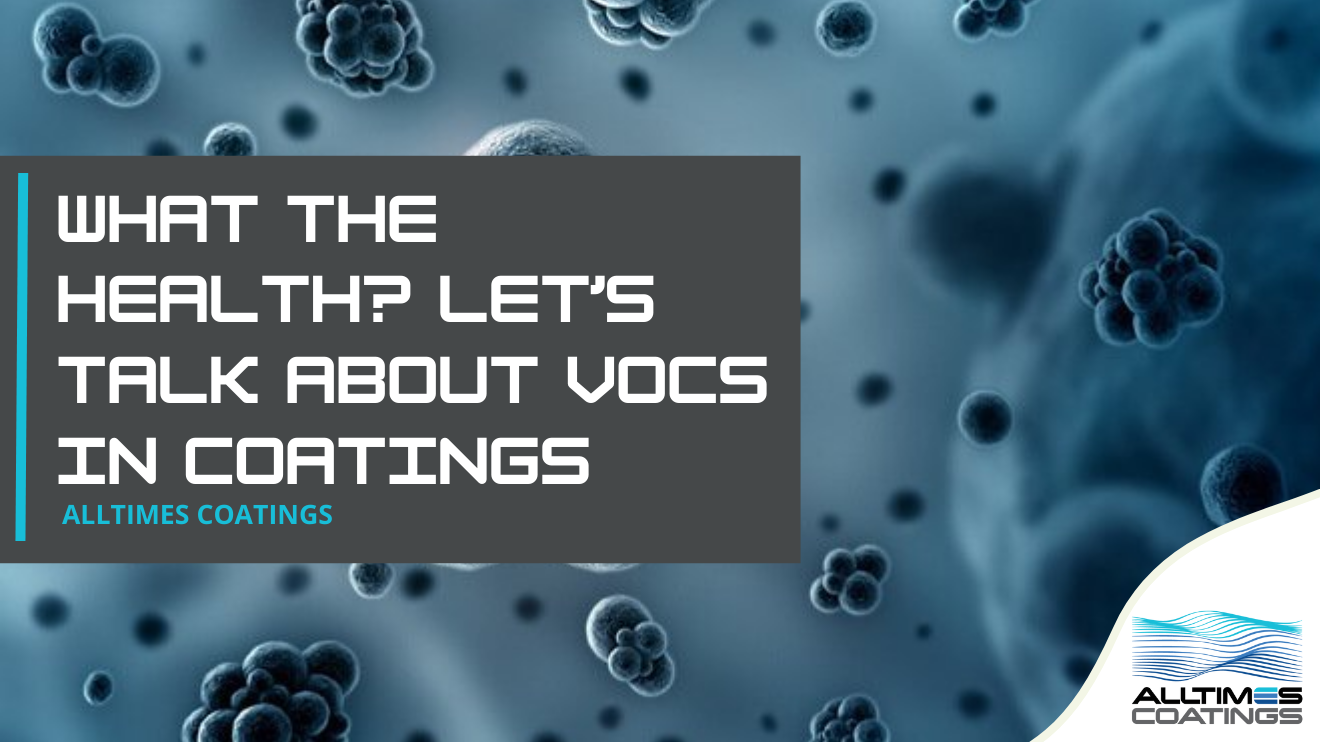 Here's something we all probably don't think about enough when specifying or embarking on coating construction projects: the health of the contractors doing the application.
In fact, when you consider all things that could go wrong – like deadlines not being met, exceeding budgets and unhappy customers – health is probably way down on your list of priorities.
Yet, if contractors are in regular contact with materials such as insulation, flooring, paints, adhesives, sealants, glues and coatings, health is a very real concern – and one that shouldn't be ignored.
We're talking about VOCs, or Volatile Organic Compounds, to be precise. Responsible for 4.1 per cent of all global deaths, the World Health Organisation cites VOCs as 'the world's largest single environmental health risk'.
It goes without saying - selecting low VOC products is not just an investment in your business; it's an investment in contractors' health, too.
In this post, we delve into the subject of VOCs further and explore ways in which you can use low VOC coating products WITHOUT sacrificing performance.
Read on…
What are VOCs?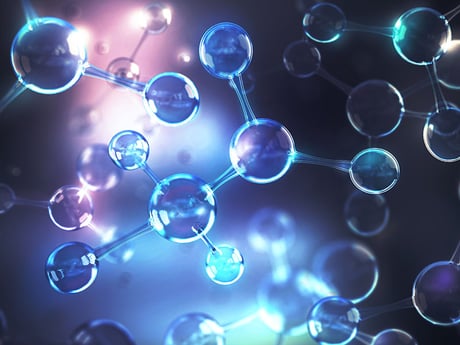 Volatile organic compounds are compounds that have a high vapour pressure and low water solubility. They are emitted as gases from certain solids or liquids and can cause major short and long-term adverse health effects.
Their main purpose in solvent-based paints and sealants is to act as the medium to transfer the coating from the can to the surface, aiding the flow of the liquid. Some VOCs even preserve the coating in the can, preventing it from spoiling.
Once the coating is applied, VOCs evaporate. And this can be damaging to both the health of the user and the environment.
Are High VOC Coatings Necessary?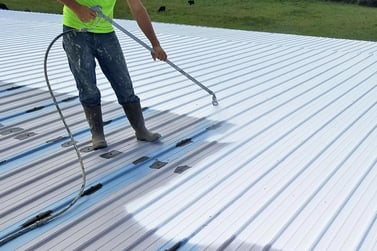 There's an assumption in the industry that in order to ensure product performance, VOCs are necessary, and the repercussions are just 'a risk you have to take'.
In the past, this would have been true, to an extent. Products with low VOC content have traditionally underperformed, leading contractors to go back to their tried and tested products. However, coatings are more advanced than ever before and can often produce finishes that outperform their high VOC counterparts.
An example of this is in the Advantage Graphene range of hybrid coatings by Alltimes Coatings, which comes with an impressive 30-year product warranty. To read more about the VOC content in the Advantage range, read our blog post here.
Are VOCs Harmful to Contractors?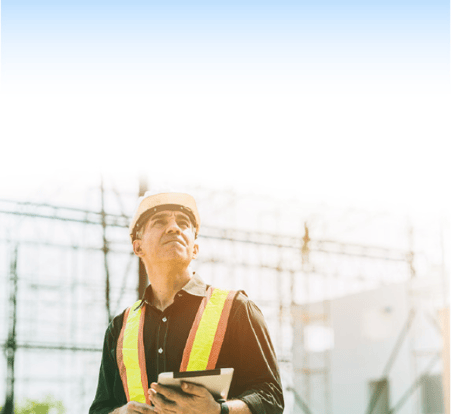 Research has revealed that VOC emissions in new buildings vary from 0.5 to 19mg/m3. In old buildings, levels range between 0.2 and 1.7mg/m3.
The worse time for VOC exposure to contractors is in the application of coatings and sealants. Over-exposure to VOCs can cause health problems including asthma, skin irritation, headaches, nausea, confusion and eye irritation. Long-term exposure can even lead to an increased risk of liver damage, kidney damage and even cancer.
When you're working with these products day-in, day-out, it's clear that you're subjecting yourself to potentially harmful consequences.
So, the simple answer to the above question (are VOCs harmful to contractors?) is YES!.
But VOCs can also be harmful to the environment.
How Do Volatile Organic Compounds Affect the Environment?
VOCs contain carbon, including methylene, chloride, benzene and formaldehyde. Such chemicals act as indoor and outdoor pollutants. Therefore, they play a significant role in the formation of ozone and fine particles in the atmosphere.
Whilst there is no regulation that states we need to be completely 'VOC free', it is most certainly important for those aiming to reduce their carbon output. Many building owners are now favouring and specifying low carbon alternatives when selecting a contractor to carry out their works.
So, having VOC free products in your arsenal is commercially more attractive.
Why Using VOC Free Products is A Good Decision for Contractors and Specifiers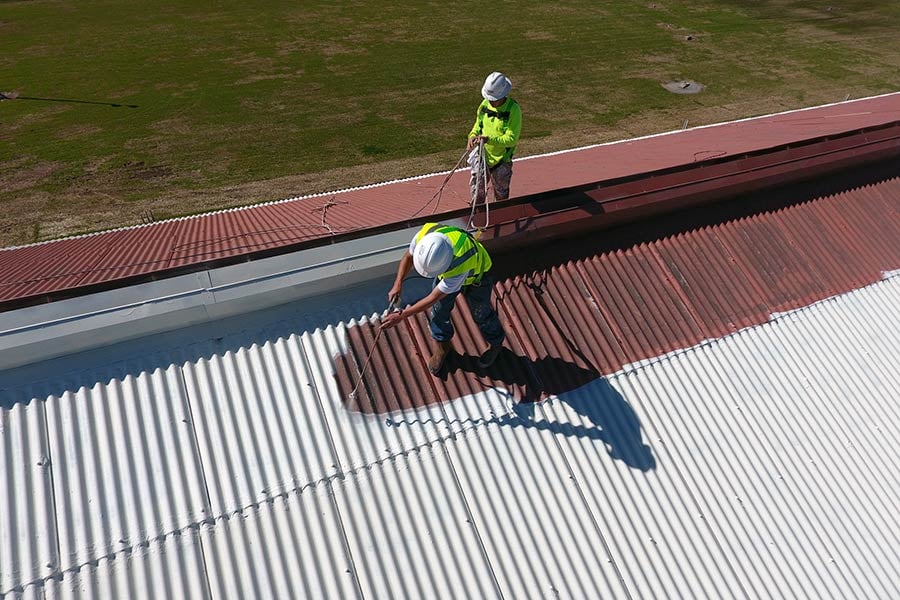 At a glance, here are some of the top benefits to using VOC free products:
Health
You won't be ingesting harmful pollutants, helping you foster healthier working practices. Particularly important if you are spraying, and the VOCs disperse in to the air around you.
Transportation
When transporting vehicles, any spillage from a product containing high VOCs could be potentially dangerous.
Futureproofing
In an effort to drive down carbon emissions in the industry, it's a good idea to start using VOC free products sooner, rather than later.
Local Authority Projects
If working on government, school or hospital buildings, a contractor who uses VOC free products will be seen as more favourable and therefore more likely to win Local Authority projects.
Building Use Considerations
If working in a sensitive environment like food process/manufacturing, VOCs can cause an unpleasant odour within the building if windows are open or being sucked in to air vents potentially contaminating produce.
What's the Alternative to High VOC Coatings?
We've established that VOCs can be harmful. But let's not forget that VOCs found in coatings actually help with application.
So, what is the alternative?
When seeking an alternative, you should look at a product that has been designed to be easy to apply. In other words, it won't require harmful VOCs to ensure product performance.
And that's where Advantage Graphene can prove to be a huge advantage on your construction projects – for both contractors and specifiers.
It is solvent, isocyanate and VOC free due to it containing 100% solids and therefore releasing nothing into the environment.
This drastically reduces the volume of coating needed for a roofing job, reducing the raw materials, shipping, packaging and carbon footprint of the product.
Conclusion
When you use products that are:
High performance (in terms of reliability, ease of use, long-term cost)
Kind to environment, and;
Kind to health
… why wouldn't you take notice?
Join the growing number of building professionals using (and benefiting from) our Advantage® range of enhanced coatings by speaking to an expert here at Alltimes Coatings.
Call or email on 01453 872850 or email info@alltimescoatings.co.uk