Why Warranties & Insurance Matters For Roof Coating Systems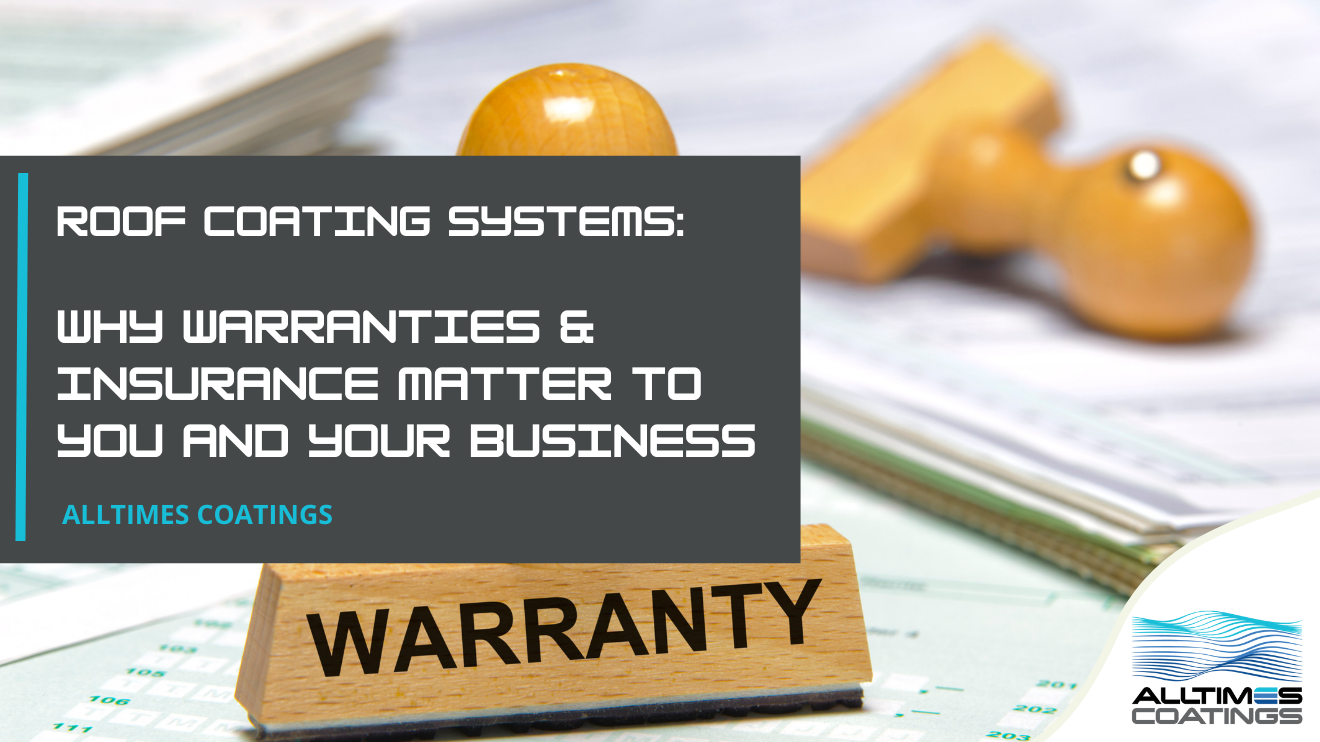 Warranties are an important aspect of any construction project. If there are to be any defects due to workmanship or product, they don't often show up until well after the final check has been carried out. This is particularly true of roof coatings. How can you really put a product through its paces without subjecting it to the elements? Rain, wind and debris will certainly test the credentials of your newly protected roof.
At Alltimes Coatings, our Advantage® Graphene for industrial metal roofs is backed by one of the most competitive warranties on the market. Architects, specifiers and builders can recommend Alltimes' roof protection with confidence, and building owners/clients can enjoy peace of mind, thanks to the following features:
A 30-year warranty
Latent defects Insurance
Insurance backed guarantee
Now, let's explore further why warranties and insurance matter with industrial roof coatings.
What's The Difference Between a Warranty and a Guarantee
Quite often, these terms appear to be used interchangeably – but in construction, there is a difference. And if you confuse the two, you may find that you're not as 'protected' as you thought.
A warranty is a written promise by the manufacturer or contractor to repair or replace a defective product or correct defective workmanship. Most warranties have time limits and other restrictions (limited warranty).
A guarantee is a more general term, referring to any promise by a manufacturer or contractor that a product or service will be free from defects (at the time of supply).
A product warranty covers the 'product' only. So, if the product was faulty, then this would be covered by the warranty, providing it is applied properly. A product warranty doesn't cover the workmanship – it is the responsibility of the building owner/lease holder/specifier to get a separate warranty from the contractor for their workmanship unless your product comes with latent defects insurance, which covers all aspects of a contract (rare in roof coatings…see more about this below).
What are the Insurances for Metal Roof Protection?
There are two types of insurance: latent defects insurance and insurance-backed guarantee.
Both usually need to be signed off by an independent insurance/building inspector or surveyor and are only offered upon a thorough audit.
Alltimes can offer both these insurances over a 12-year period. We are one of the few companies offering Latent Defects insurances, and this is based on the trust of the underwriters. They have seen the research, the proof, and have given our range a thorough audit.
What Are The Benefits of Long Warranties and Insurances?
Long warranties and insurances demonstrate confidence in a product, whilst providing the approval necessary to ensure your product is long-lasting. Here are some benefits to be gained:
Increased Confidence in the Product
An industrial building is a huge asset, and owners want to make the right siding choice that helps provide the best protection for their investment. If a company is confident enough to offer a 30-year warranty, then you, in turn, get a more attractive selling proposition.
Leverage the Warranty to Close the Sale
Clients will often compare the characteristics of competing companies. When products are comparable in price and benefits, they will look for other features that will help them make a final decision. Therefore, a 30-year warranty, like we offer on the Advantage® for Metal Roofs (the longest warranty of any roof protection coating on the market), might just be the USP that closes your sale.
Protect Your Reputation
Even one negative review due to an application flaw or a siding defect may impact your business. With latent defects insurance and an insurance-backed guarantee, any issues can be rectified at no extra cost, keeping your reviews positive.
Build Customer Loyalty
A long warranty helps give your clients peace of mind when carrying out a major roof restoration project. Providing your customers with not only a great product - but a solution for how to fix it if there is an issue - helps to build your status as a trusted local contractor.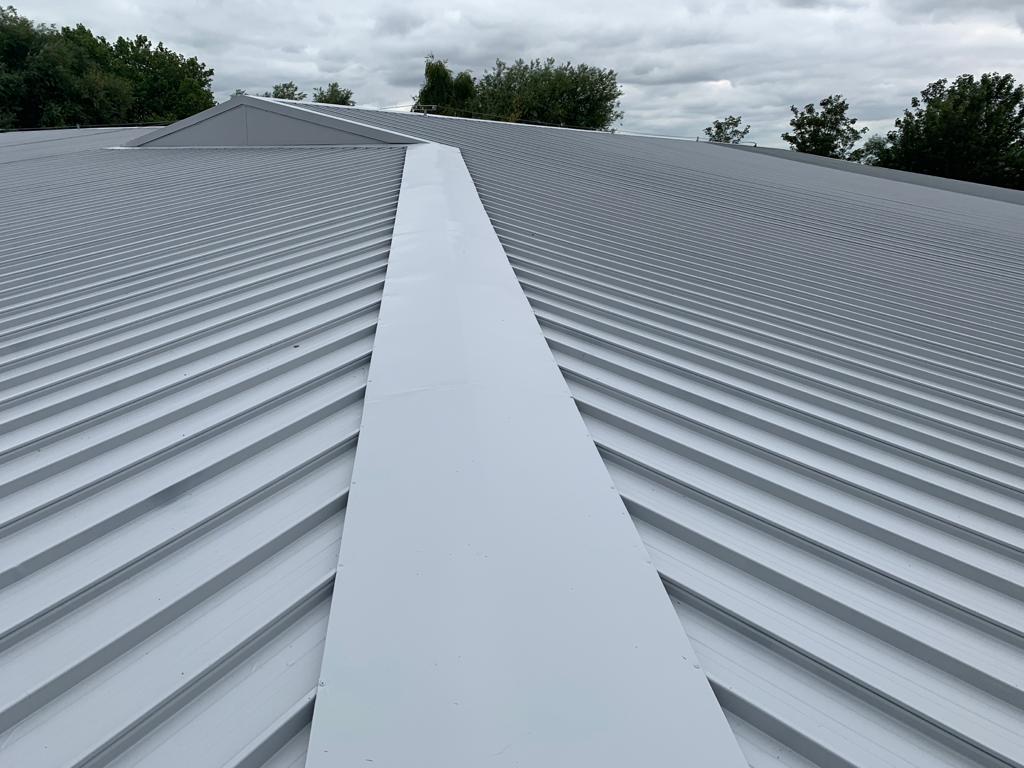 Why Alltimes Advantage® For Metal Roofs Has Such Exceptional Warranties & Insurances
The Advantage® System for Metal Roofs has such an unbeatable warranty (30 years) because of the absolute confidence we (and the insurance underwriters) have in the longevity of the product.
Why?
Because of the addition of graphene and the high-performance resins used in our coatings. Due to graphene's unique molecular structure, the passage of moisture to a substrate is completely halted, making it virtually impenetrable to rust and corrosion. This means that your industrial metal roof stays protected, for good.
We have provided a much more thorough explanation than this, and you can read it in this blog post.
Conclusion
Are you interested in the benefits that Advantage Graphene has to offer your business? The Alltimes Team educates contractors and specifiers on how the Advantage System can improve outcomes on your roofing projects via an on-demand or in-person CPD and training session. Find out more here.