980m2 industrial roof that was failing and leaking in many areas
The roof was very dirty and needed a full clean to establish the extent of the damage
An old sheet end treatment needed assessing for it's soundness and how to integrate it into the new roof treatment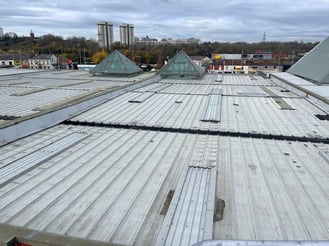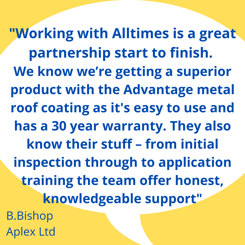 How did we approach the challenge:
Following the initial site survey with contractor Aplex we identified the old edge treatment was in generally good condition and probably a PMMA. A primer was applied and an adhesion test carried out to check compatibility.
Areas of particular problem were identified and specific treatment recommend for those areas.
Flaking paint needed a high power wash back to sound paint.
Areas of rust were pointed out and treatment specified.