Hybrid Metal Roof Protection: Pros & Cons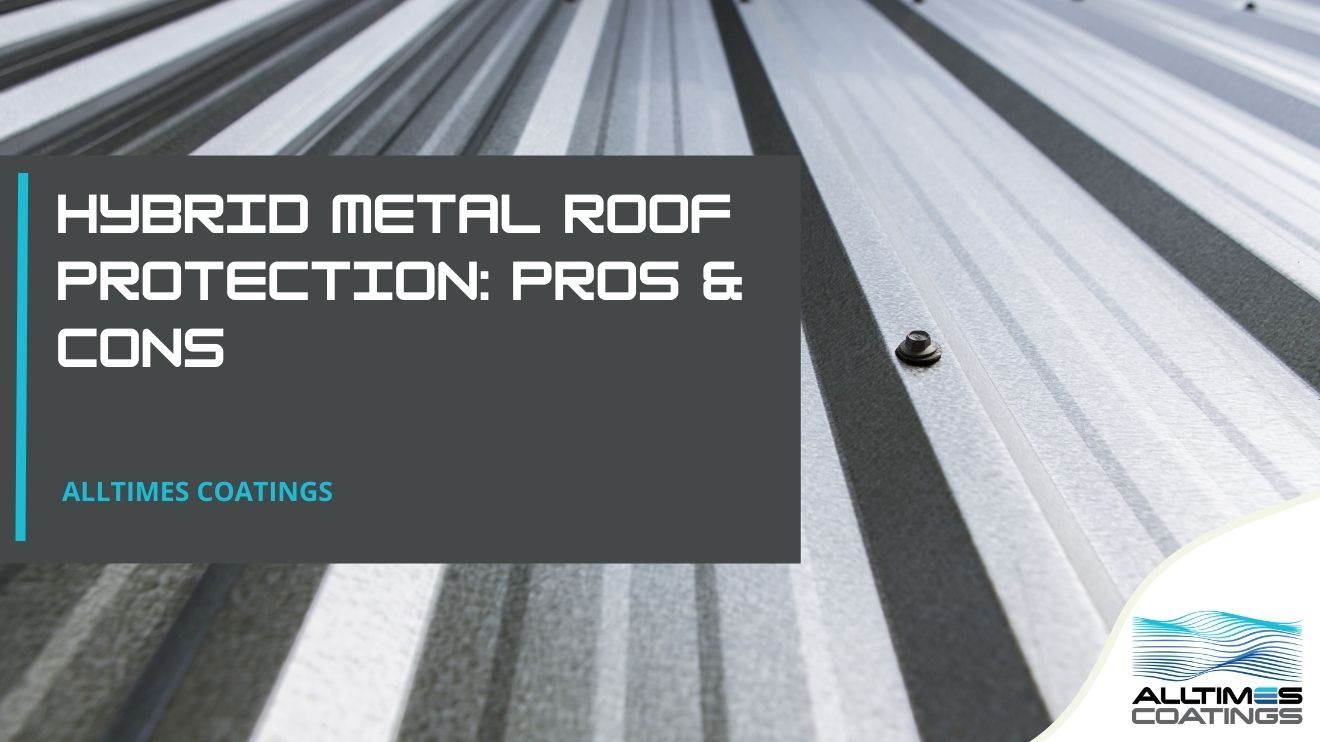 When specifying a durable and effective metal roof coating for your industrial or commercial roof, you should definitely consider hybrid technology roof coatings. One of the newer forms of roof coating technology, hybrid coatings combine the beneficial characteristics of silicone and polyurethane coatings.
When considering roof coatings - whether for dilapidations or planned roof refurbishment - the application and resilience they offer is so important to the life expectancy of your metal roof.
In this blog, we will explore what hybrid roof coatings are and the pros and cons of them in regard to their protection, life expectancy, and environmental impact.
The Pros of Hybrid Coatings
Hybrid coatings combine the better properties of silicone and polyurethane coatings, without their key downfalls. Overall, hybrid coatings are strong and durable, with good elasticity and weatherability. Other benefits of hybrid coating technology is that it combines the high impact resistance of polyurethane coatings with the thermal regulation and quick dry off time of silicone coatings.
One major advantage to hybrid coatings is their tolerance to moisture, making the application process stress free and with extended application times and seasons. The coating no longer has to be applied to a completely dry substrate, but can be applied even if there is residual damp, extending the working window available for roof treatment. They are not magic though, you can't apply it in the rain or on water droplets.
Overall, hybrid coatings are a big improvement on previous coating technologies for performance, application and the environment.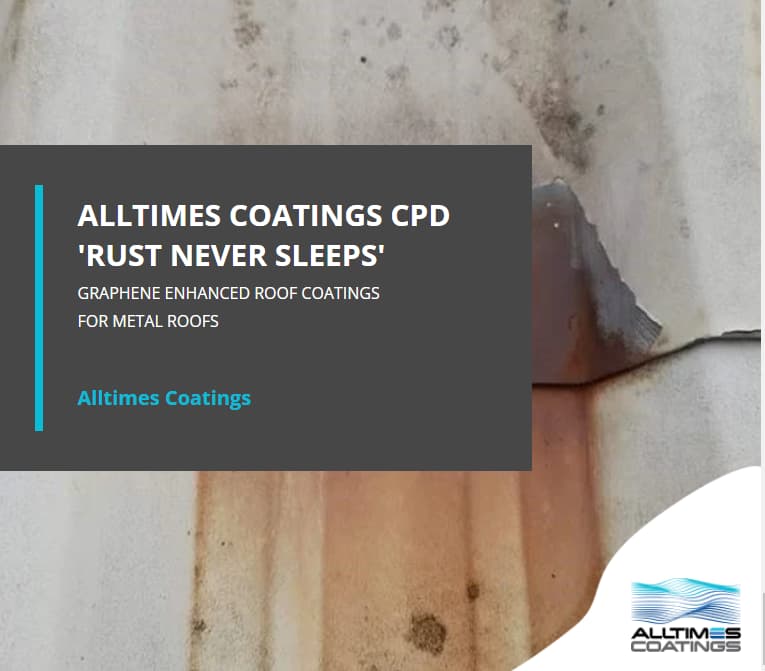 The Cons of Hybrid Coatings
You only get what you pay for. Hybrid coatings are inevitably more expensive than good old paints – but then paints won't give the performance or longevity.
Conclusion
Effective and long-lasting metal roof coatings can save you endless time and money in the future. Implementing a coating solution with an almost impenetrable barrier to corrosion will reduce the long-term impacts that rust and corrosion has on your roof projects.
Take a look at our previous blog all about the different roof coating options there are for your industrial metal roof.
Graphene Enhanced Hybrid Coatings: Advantage Graphene
At Alltimes Coatings we developed our own hybrid coating, Advantage Graphene, incorporating the incredible properties of graphene, one of the thinnest, but strongest, materials in existence.
The chemical structure of graphene's particles in a unique 2D hexagonal structure increases the surface area of the coating and therefore multiplies the distance water particles have to travel through the coating at a molecular level to reach the metal substrate.
Advantage Graphene is also extremely environmentally friendly, compared to the majority of other coatings available.
It is solvent-free and 100% solids, meaning no vapours are released into the atmosphere at all. This drastically reduces the volume of coating needed for a roofing job, reducing the raw materials, shipping, packaging and carbon footprint of the product.
Advantage Graphene is also isocyanate-free, which is extremely beneficial for applicators too, as coming into contact with isocyanates can cause asthma and burns, due to its toxicity.
By combining the already proven durability and performance of hybrid coatings with graphene, this coating forms a virtually impenetrable barrier to moisture which is why it has a guaranteed life expectancy of up to 30 years.
Keen to learn more about metal roof protection? Check out our latest CPD: Rust Never Sleeps by clicking the link below or call an expert today on 01453 872850.