Coatings Experts Launch The Next Generation In Roofing Systems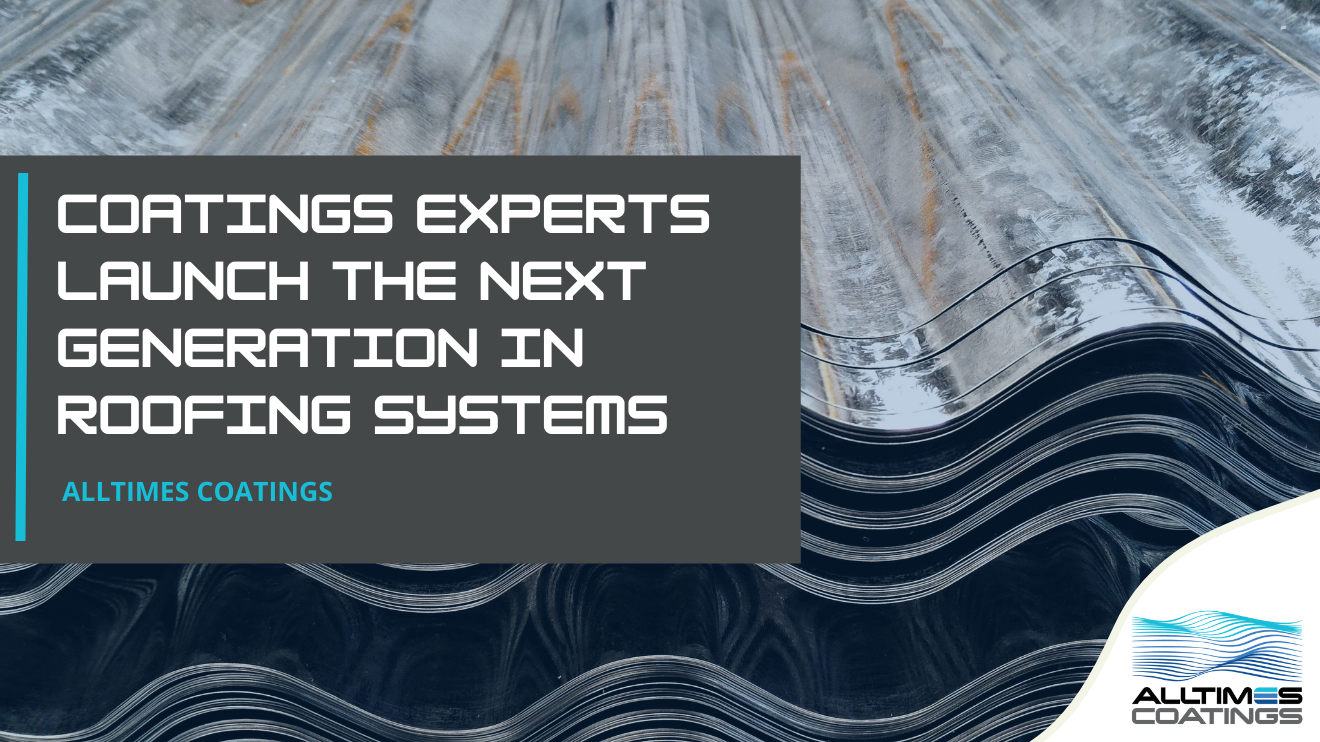 For the first time, the roofing industry can deliver commercial and industrial building owners with a moisture tolerant re-coatable system, following the launch of Advantage.
Thanks to its unique chemistry, the revolutionary single coat product can be applied in damp conditions and is re-coatable - significantly extending the working window for roofing contractors, regardless of the weather.
The new hybrid system is primarily for industrial and commercial roof refurbishment. It's the first of its kind, and the result of a partnership between Alltimes coatings and Blocksil, to develop a solution that would answer the industry's long-term demands for a single coat, moisture tolerant product which can be recoated, without the need for additional primers.
Speaking of its launch, Chris Knowles, Chief Technical Officer at Blocksil says: "Thanks to its unique chemistry, Advantage is light, yet incredibly strong. It's taken four years of extensive R&D and testing, but now the system is technically the best product on the market."
"The thin film coating has no membrane and is only 200 microns in thickness when applied. Because of its impressive spread rate, contractors can cover much larger surface areas than before."
Says Nigel Alltimes, MD of Alltimes Coatings.
It's start/stop technology also means Advantage can be applied in stages without any time restrictions, giving contractors a new level of freedom and flexibility: "It's fully re-coatable, says Nigel. "Most systems you have to re-coat within a few hours, but now it doesn't matter. You can go back at any time to complete or re-patch it."
Thanks to its one coat nature, speed of application is quicker and with contractors only having to traverse the roof once, foot traffic is reduced by 50 per cent, making Advantage more efficient and economical, than other systems.
Scaffolding is needed for less time, and safety is greatly improved, with contractors spending less time working at height. There's also the added benefit of it being solvent and VOC free. Advantage doesn't need 'hazardous storage', which makes onsite logistics of handling and storage easy.
One of its biggest advantages is that it has two pressures – positive and negative, a feature which enables it to withstand a greater load says Chris:
"The weight of resting rainfall can become quite heavy, but Advantage will actually push back. This makes its well suited for tanking purposes, as well as roofing. And the whole system still breathes, keeping a constant temperature in a building."
The system is designed for a wide range of roof types and purposes, Nigel adds: "A lot of the contractors we work with are looking for products that can be used on all types of roof, and for asbestos encapsulation and metal roof protection in particular."
As well as roofing, Advantage can be used on guttering. The single pack roof system is designed for over-corrosion and with minimal preparation.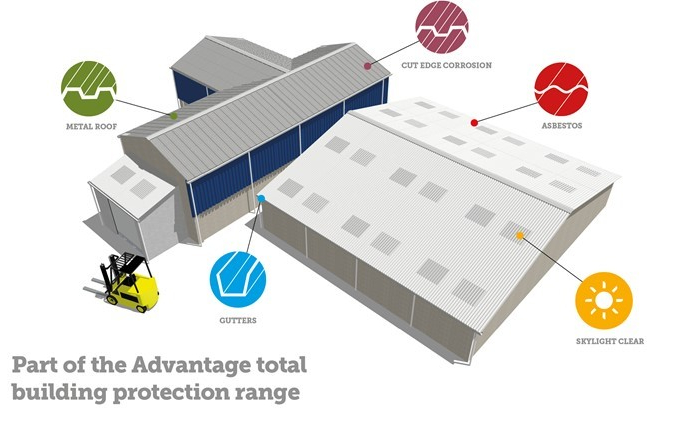 Chris says the product has undergone rigorous testing and the product significantly outperformed other coatings and anti-corrosive primers:
"We test it by exposing it to a hot salt spray (ISO 9227 2017). The best current anti-corrosive primer coating would last 1500hrs. After tests Advantage is close to 4000hrs."
It has a 20-year product warranty with a year latent defects insurance available.
The Blocksil brand is behind many of the industry's leading international products and has a 40 - year history in developing innovative coatings. Our latest test results using hybrid nanoplatelets are showing amazing results for anti-corrosion onto steel roofs. Chris says development never stops:
"Looking to the future, the industry is moving away from the silicon type systems to the more advanced new moisture tolerant products. Advantage really is revolutionary. It is the next big step forward."
For more technical information or a sample please go to: www.alltimescoatings.co.uk/advantage/ or call us on 01453 872850.