What Is the True Cost of Corrosion?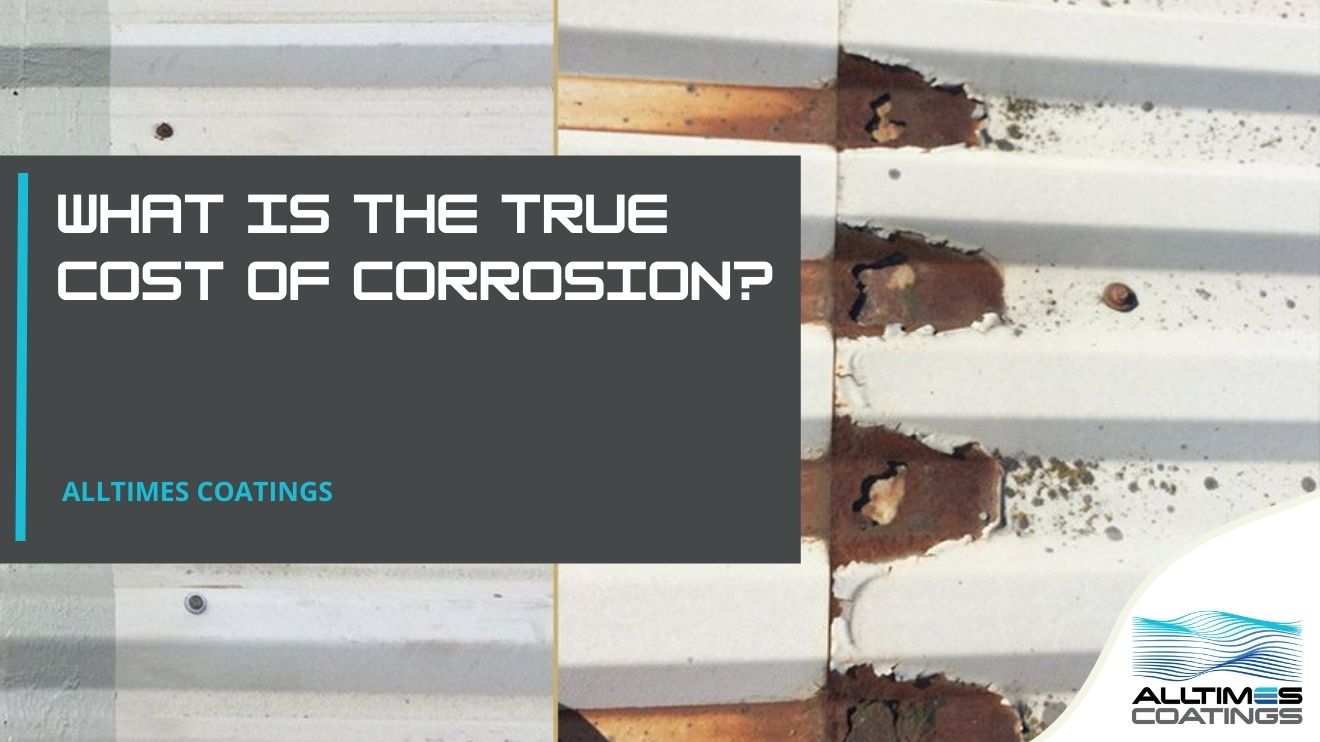 If you are responsible for the management of commercial or industrial buildings with metal roofs you will know the cost associated with corrosion damage. The cost of material, labour, and any disruptions to work schedules inside the building can all add up. That's why it's increasingly important to invest in a superior metal roof protective coating such as Advantage Graphene.
Corrosion is one of the most underestimated, but costly, issues the modern world faces. It may seem like something you can't control, and will eventually occur, but extending the period of time you can protect your metal buildings and roofs, is something we all must do to create a more sustainable future, especially for a finite resource such as metal.
So, what is the true cost of corrosion? According to data from the Financial Times, corrosion in its many forms is estimated to cost the global economy $3 trillion a year due to damage to steel buildings and infrastructure. This is an enormous financial cost associated with the replacement and treatment of the world's metal. However, have you considered the environmental cost of corrosion?. The replacement of millions of tonnes of steel every year that requires mining iron ore and it's processing is hugely detrimental to the environment.
Planning and investing in solutions to avoid the continual and repeating costs of replacing and treating metal-roofed buildings is essential. One such solution is our Advantage Graphene metal roof coatings which is shaking up the coatings industry.
Forming a virtually impenetrable barrier between the metal and the outside elements that cause and speed up rust, Advantage Graphene has exceptionally longer life expectancy than traditional roof coatings. At Alltimes Coatings, we can provide a 30-year product warranty and a 12-year latent defects insurance on our Advantage Graphene roof coating.
The science behind this technology is that the layers of graphene create a much larger surface area that multiplies the distance that the water and contaminant molecules have to travel to pass through the coating.
Due to its 2D atomic structure, you can get multiple layers of graphene in the same thickness of that of a single lamina flake found in a standard roof coating. For example, if we wanted to create the equivalent level of resistance of graphene in a lamina flake coating, we would end up with a coating that was nearly 20 times thicker.
Choose Advantage Graphene for Your Metal Roof Protection
Our graphene roof coating is industry-leading in its long-lasting resistance to corrosion as we use corrosion experiments to simulate extreme weathering. Advantage has undergone rigorous salt spray testing with results showing that after over 10,000 hours the coating still hadn't failed. Advantage Graphene is a metal roof coating with game-changing resistance to corrosion.
Conclusion
Graphene is an incredible material and has exponential benefits, especially within the coatings industry. It provides unparalleled protection from rust and corrosion to all metal surfaces whilst still being easy and convenient to apply. Graphene has enabled the roofing coatings industry to take an enormous step forward for innovation and technology.
Alltimes Coatings have developed Advantage Graphene as the solution to every industrial metal roof due to its advanced properties from the addition of graphene into its hybrid technology. Alltimes Advantage is the most advanced and protective roof coating on the market.
Keen to learn more? Check out our latest CPD: Rust Never Sleeps by clicking the link below, or call an expert today on
01453 872850.