Best Roof Coating to Fix Rusty Metal Roofing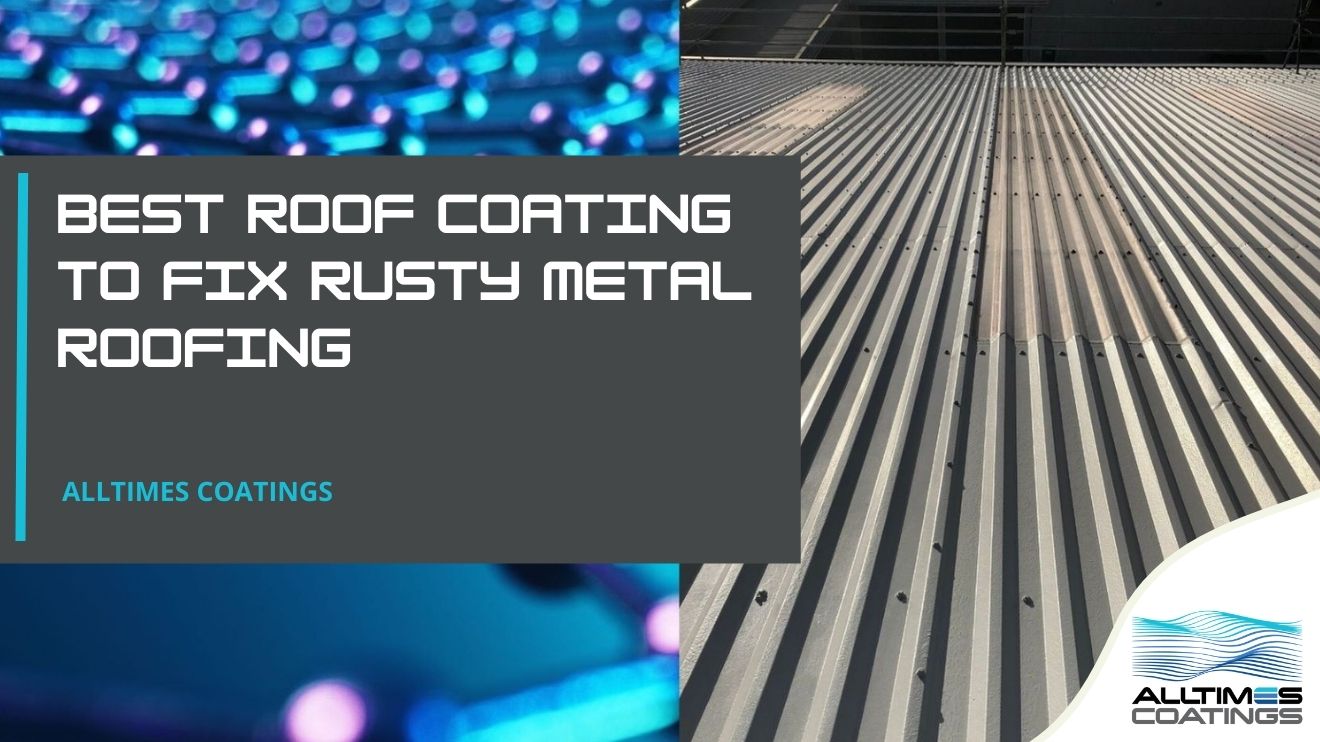 Advantage Graphene has unparalleled anti corrosive properties and unrivalled life expectancy.
Save money and time treating dilapidated commercial and industrial metal roofs with the UK's only Graphene enhanced metal roof coating.

Professionals can learn more with an approved CPD.
This groundbreaking protective coating is so much more than a regular metal roof protective paint and full latent defects insurance is available on commercial projects.
Straight on rusty metal roofing
Alltimes Coatings' revolutionary new product means you can just prime any corroded areas then apply just one coat straight onto the commercial or industrial metal roof.
Advantage® Graphene, has been created to be the forerunner in the liquid roof coatings market, with the addition of one of the most advanced materials in corrosion control, Graphene, it now offers a 30-year product warranty, in addition to the option of a UK Underwritten latent defects insurance.

Industrial metal roof coating made easy
There's no need to re-invent the wheel - with Advantage Graphene you get the advanced technology of Graphene but in a hybrid coating that is familiar and easy to apply. It is damp tolerant, so no more wasting time waiting for the perfect weather window to come around.
Rubber roof or a metal roof paint?
Although Advantage Graphene comes in a tin, it's still a coating, not a paint. But that doesn't mean it's any harder to use. You can either roll or spray the rubber on, giving you an instantly waterproof and durable roof. Plus the rubber is self leveling, smooth and eye catching, making it a more durable alternative to metal roof paint. Why paint a metal roof when you can coat in a rubber that prolongs the life of the roof?
The next generation of greener metal roof coatings
Not only is Advantage Graphene a step ahead of other coatings in terms of durability, adhesion and anti-corrosion properties, it is also more eco-friendly than most other coatings on the market. It is Solvent, Isocynate and VOC Free and as it's a one coat system that means less product needed. Which in turn means less transport and waste.
Want to learn more?
Just give us a call or drop us a line to find out more. We also have a CPD that covers the components and cause of rust and common structural areas prone to corrosion on steel metal roofs. It looks at the current coatings available on the market and the pros and cons of each system. It then explores the latest hybrid coating technologies including added graphene. The seminar looks at the exponential benefits of graphene and how its addition to the coatings industry is a step change to the way corrosion will be treated on metal industrial roofs